Home » About » News » Join us at HR Tech Summit in Toronto June 27
Join us at HR Tech Summit in Toronto June 27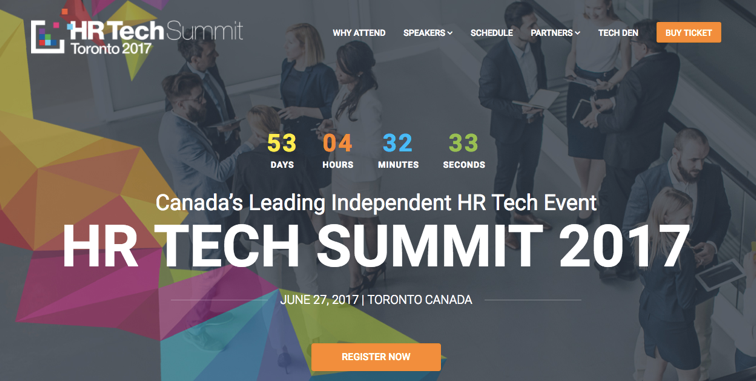 The Emerson Suite is partnering with Key Media, the publishers of HRD Magazine and HRM Online, as a gold sponsor for their premier Canadian HR Tech Summit coming to Toronto June 27.
Founder, Doug Emerson and our VP, Customer Success, Sandy Lee will both lead a session entitled "Technology as a Catalyst not a killer of Conversation".
Doug and Sandy will talk about how innovative technologies can contribute to building management bench strength by:
Shifting performance driven communication from a process of "record" to one of "engagement"
Introducing a dynamic conversation-based process that's transparent and sophisticated; and by
Fostering operational agility and team alignment.
They will be addressing the crowd at the Tech Talk stage starting at 4:10pm.
Remember to stop by our booth for a chance to win a water bottle with Bluetooth enabled speakers to play all your MP3 favorites while on the go.