Align teams
Create measurable objectives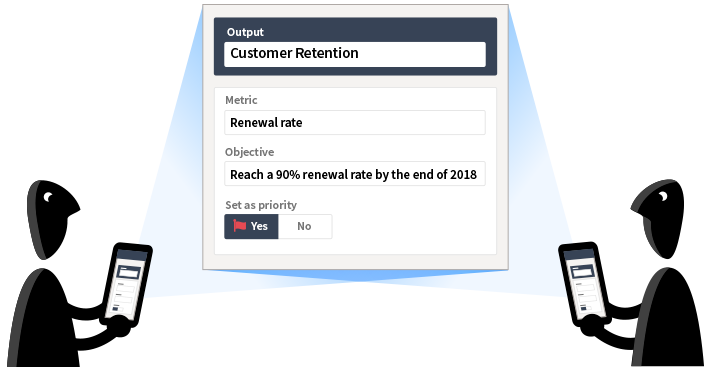 Everyone understands how they impact the organization's overall success.
They stay on target, maximizing the return on people and the bottom line.
Drive accountability
Identify actions to accomplish objectives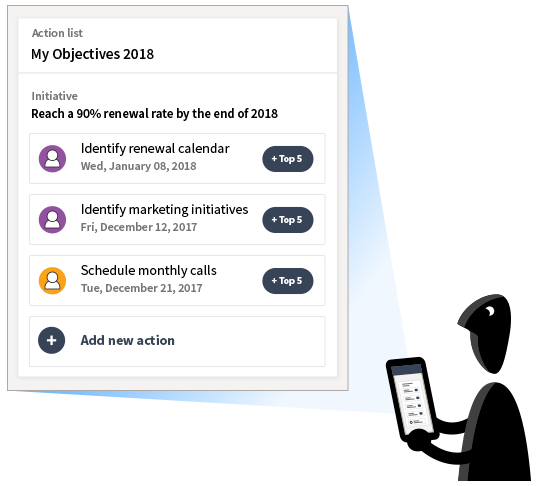 Ensure the right things are being done, by the right people, at the right
time, moving the organization forward with seamless execution.
Achieve focus
Win with weekly priorities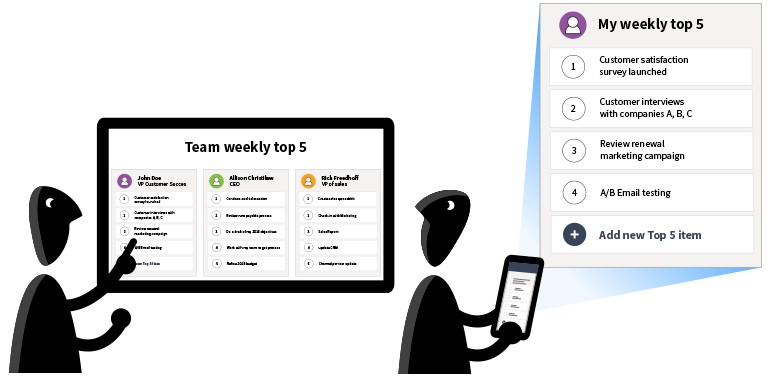 Compound your success with quick wins and high impact priorites.